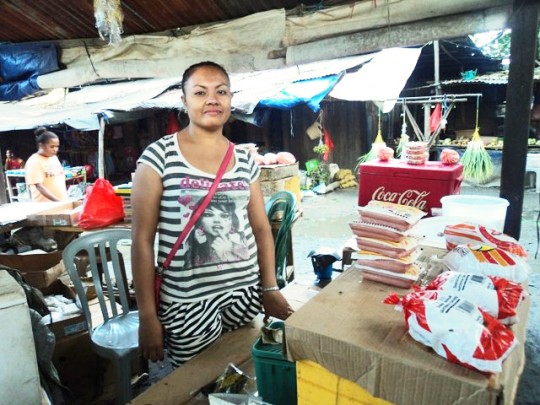 Rosita – Food Retail (Dili, Timor-Leste)
Rosita is 29 years old. She runs a shop in the market and she will use the loan to buy food to keep in her store such as tofu, chicken and vegetables. She is making good money from the shop and she wants to apply for a bigger loan in the future.
Rosita is living in a town near the market. Her shop is located in a strategic place where many people, including students from nearby schools, come to buy items.