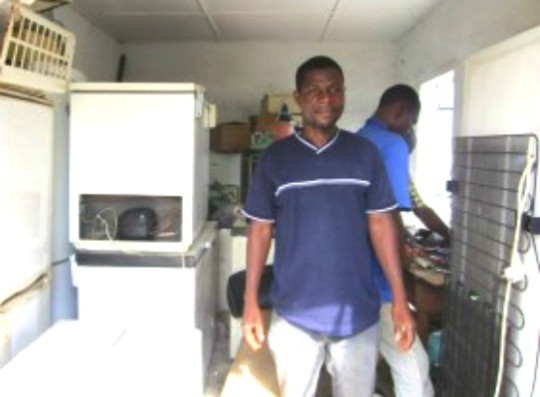 Yawo Sole Ameya – Retail and Service (Adidoadin, Togo)
Yawo is 29 years old and married with 2 children, aged 1 and 2. His wife is a tailor. Yawo has an electrical shop, named ETS MON ETOILE (My Star), focused on the selling and repairing of refrigerators. He started his business in 2000. He lives with his family in Bè-kpota but his work place is located in Adidoadin.
He sought a loan to expand his business through WAGES (Women and Associations for Gain both Economic and Social), which was started in Togo by CARE in 1994 and provides individual and group loans, savings and money transfer facilities, as well as training in areas such as business administration, credit management, marketing, accounting and even HIV/AIDS and malaria awareness.