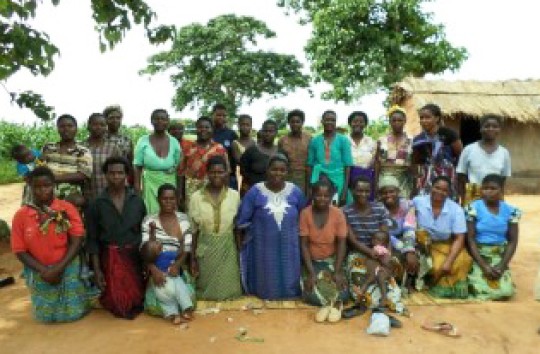 Yankho Group – Food Retail (Kasungu, Malawi)
The Yankho credit group is based in the Kasungu district, in the central region of Malawi. There are 25 women in this group, aged between 20 and 55. The women are married, divorced, and some are widows. They have children and orphans who go to school. 
The women of the Yankho credit group run small-scale businesses such as market stalls selling dried fish, while some have tearooms and some are greengrocers. Their husbands are farmers and some are running businesses. They started their businesses generally to be able to feed their families and to buy clothes for their children. The group is requesting this loan to buy bread, soft drinks, mixed vegetables and fish for their business to reach more customers locally.
Mary Phiri is a member of this group and is married. She is 25 years old and has three children, two of whom go to school while the other is a baby. She owns a market stall selling dry fish and she would like this loan to buy bags of dried fish in Nkhotakota and Mtunthama trading center in Kasungu, to reach more customers in her village. She works on a market and has been running her business for eight years. Before she started her business, she was a farmer and currently her husband helps her in the day-to-day running of her business. Mary has found the 'Savings Culture' training, offered by the Microloan Foundation, very useful and she believes it will help her achieve what she wants for her business. In the future, she plans to open a grocery selling assorted items when has enough capital. Since she started receiving loans, she has seen her business growing bigger and as a woman, she has managed to buy a plot of land to build a house, and she is self-reliant.