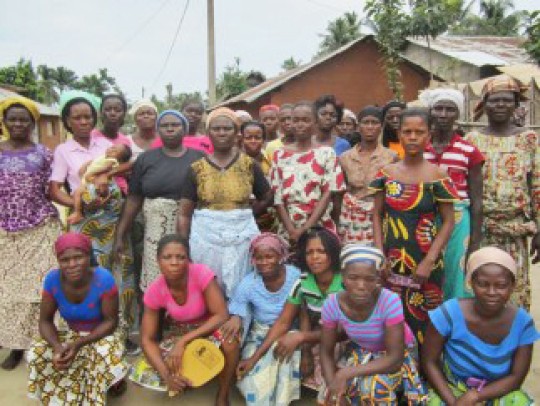 Wangninan Group – Food, Retail & Service (Adjroko District, Benin)
The WANGNINAN 1 Group has 44 members (43 women and 1 man, aged between 25 and 50 years old), and is based in the Adjroko district of Benin. The group members run various businesses, including selling tomatoes, beans, fish, tailoring services, hairdressing, second-hand clothes and various catering services.
WANGNINAN 1 Group took their first loan with Association des Caisses de Financement à la Base (ACFB) in 2012 and are now applying for another loan so they can buy more products to sell and increase their profits. The average individual loan size is approximately £110. The group members have noticed increased profits since taking loans, as they can buy what they need in bulk and therefore increase their profit margins. With their profits, most of the group have been able to pay to send their children to school. Some of the group are even saving money for buying a plot of land.  The loan will be shared amongst the members in the group.
One of the group members is Félicité ABOKI DOSSA. Félicité is 48, married, and has 5 children. Félicité's business is selling fish.  She started her business with a little capital, but has grown it consistently with the help of the loans. With her increased profits, Félicité has been able to send two of her children to school, and 2 of her other children be apprentices. Félicité is now applying for another loan worth approximately £125 to purchase more fish to sell. Félicité is confident that increasing the quantity and variety of fish she sells will continue to see her business profits increase, and her standard of living will improve further.