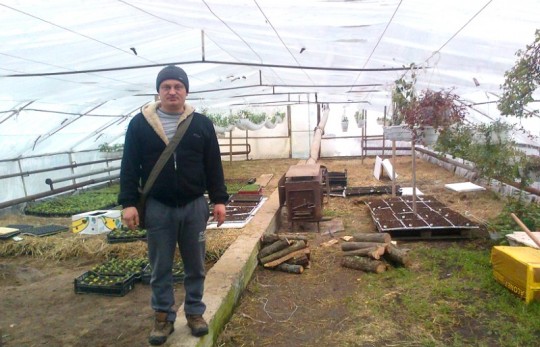 Vladimir – Farming (Vinogradovo, Ukraine)
Vladimir farms in Vinogradov. He has one hectare of land, three greenhouses which are 300 (meters long) and one which is 500. Vladimir grows flowers and cabbage. He hires workers during the planting and harvest, thus providing jobs for the villagers. What's more, Vladimir's entire family and his parents are involved in the business. He has been doing this for fifteen years.
Vladimir takes great pleasure in his work. He plans to use his loan to prepare for the new farming season. He needs to buy flower seeds, greenhouse film, and fertilizer. In the future, Vladimir plans to finish building his own house where he lives with his wife and two children.