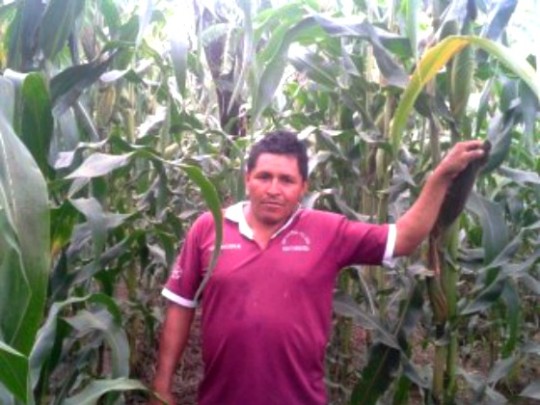 Rosalino Pauta Sanchez – Farming (Catamayo, Ecuador)
Rosalino is a farmer from the district of San Francisco in Catamayo. He initially started farming helping his parents and married when he was 28. His wife later died of cancer, and he was left in debt related to her medical treatments, which he eventually succeeded in repaying through his farming activities.
Don Rosalino now has another partner and together they are raising his son, who is four years old. He requested a loan in order to support farming of a nearby piece of land that he has rented. He will need to buy additional fertilizers and other supplies, and will also being pay day laborers as it is too much work in a short space of time for him and his wife to complete alone. He intends to plant tomatoes, which is a profitable crop in his area, selling for as much as US $15 for a crate of 25 pounds – allowing him to support his family, hire laborers and expand his business.
The loan is being provided through Fundación de Apoyo Comunitario y Social del Ecuador (FACES) a nongovernmental organization established to contribute to the economic and social development of the southern region of Ecuador, in particular to facilitate empowerment of marginalized and/or vulnerable social and economic groups, through the provision of microfinance and other development support.