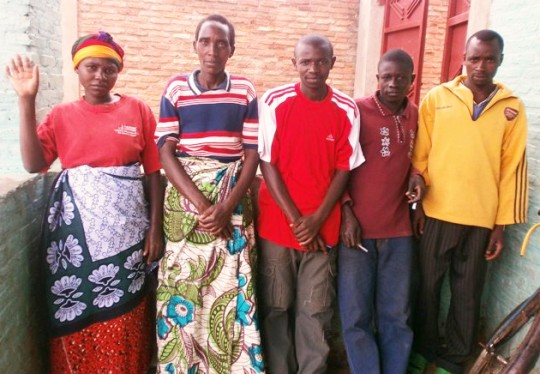 Rema II – Clothing (Ngozi, Burundi)
The group Rema II consists of four women and one man. Two female members, Joséphine and Jeanine were sick the day the loan was granted. For that reason, they are represented in the photo by their respective husbands Aloys and Pascal.
Jacqueline is the representative of the group Rema II. She lives in Ngozi. She is 32 and married to a shopkeeper named Enoch. They have five children aged one month to 12 years old, three of whom go to school.
Jacqueline has been selling shoes for 15 years, and she will use her credit to strengthen her working capital. She plans to stock up on shoes for resale, which will help to bolster her revenue.
In the coming years, she would like to buy a car and help her children pursue a university-level education.