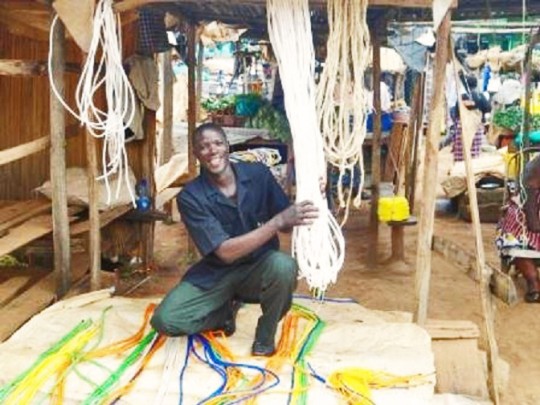 Nashon – Clean Water (Mumias, Kenya)
Nashon is a married man. He has five children, with ages ranging from 2 years to 10 years. He describes himself to be a humble and honest man.
Nashon operates a retail business where he sells ropes. His business is located in a busy market and his primary customers are local residents. He describes his biggest business challenge to be insufficient funds for improving the business.
He will use the loan to buy a water tank which will be used by his family members and helps promote clean drinking water in partnership with water.org. Called WASH (Water, Sanitation and Hygiene), this program offers three loan products:
1) Loans designed to increase access to water. This includes financing for water tanks, water connections, water kiosks, pumps, filters, dispensers and catchment systems
2) Loans for sanitation improvements. This includes financing for the construction of bathrooms, toilets, septic tanks, soak pits, pit latrines, disposal units and incinerators.
3) Loans for the drilling and construction of boreholes, shallow wells and water towers. This also includes the establishment and improvement of water treatment plants and chemicals.