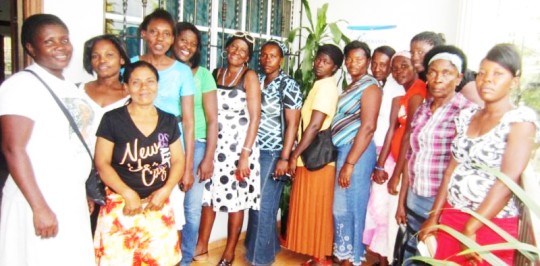 Monte De Benedicion Group – Clothing (Santo Domingo, Dominican Republic)
Francisca is a member of the group "Monte de Bendicion" (Mount of Blessing) 1, 2 & 3. This group is located in the urban slums surrounding Santo Domingo. The members are dedicated to doing business around their community and other villages, selling clothing, shoes, cosmetics, underwear and many other products.
Francisca sells used clothes that she buys by the bag. Each bag or packet has around one hundred pieces of good quality secondhand clothes. For Dominicans and Haitians, it is very popular to buy clothes like this. Most of them are good quality and have cheap prices. Francisca sells them from her house and from a flea market. She will use this loan to buy four bags of secondhand clothes, and with her business profits, she will continue reinvesting in her business.
Francisca lives with her husband and their four children. She dreams of having a successful business. She enjoys working at her home and running her business. She thanks you all for your support!