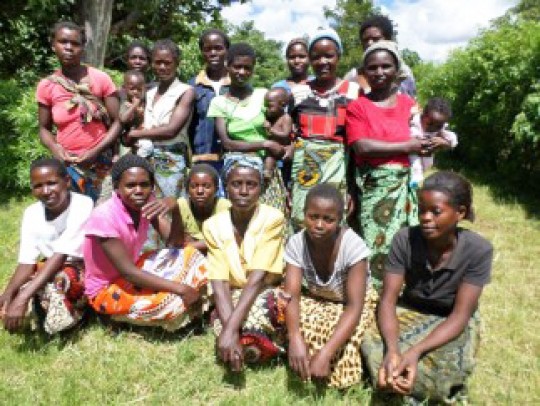 Maziko Group – Food Retail and Service (Kasungu District, Malawi)
The Maziko credit group is based in the Kasungu district of central Malawi. There are 16 women in this group, aged between 20 and 55. Many are married, others are divorced or widowed – with children or orphans.
The women of the Maziko credit group generally run market stalls selling vegetables, while some run restaurants and some have bicycle taxis. They started their businesses for different reasons; primarily to be able to address the basic needs of their household and to send their children to good schools. The group have successfully repaid previous loans from the Microloan Foundation.
Felista Sitambo is a member of this group and is married. She is 27 years old and has two children, one of whom goes to school while the other is a baby. She sells kitchen ware and would like this loan buy pots, spoons, paper bags and plates in large quantities in order to reach more customers in her village. The items will be purchased from Kasungu's main market. Before she started her business, she was a farmer and she has now had her business for 3 years. Currently, she works from home and she runs the business by herself. Her husband is a farmer. Since she started receiving loans, she has seen her business growing bigger and she hopes to build a good iron-roofed house for her family when she makes enough profits. Felista believes that the training she received on 'Savings Culture', offered by the Microloan Foundation, has helped her to reach her current status. As a woman, she is able to pay school fees for her child and she is independent.