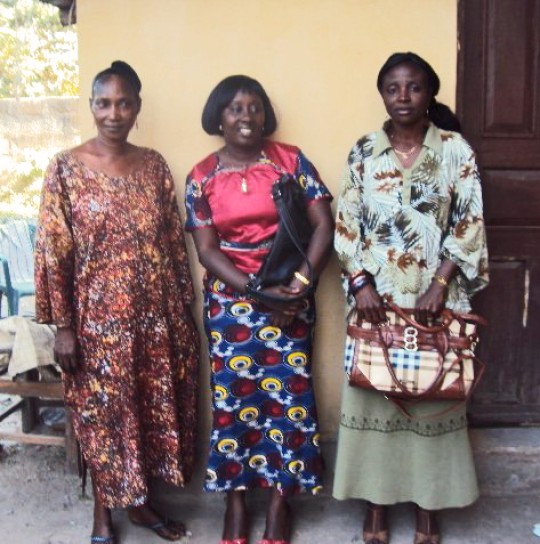 Matina & Memsu Group – Retail (Makeni, Sierra Leone)
Matina is the leader of this group of entrepreneurs – each of whom has a small business and will share in the loan received and its repayment. Matina (standing on the left) was born in Makeni city 33 years ago and is married to an accountant. They have three children, who are attending primary and secondary schools. Matina sells clothing and jewelry for around eight years.
With the help of this loan, Matina and her group members will be able to expand their respective businesses, make more sales and, consequently, improve upon their living conditions and opportunities for their families.
The loan is being processed by Child Fund Sierra Leone, which began as a USAID program to assist the reintegration of ex-combatants back into their communities.