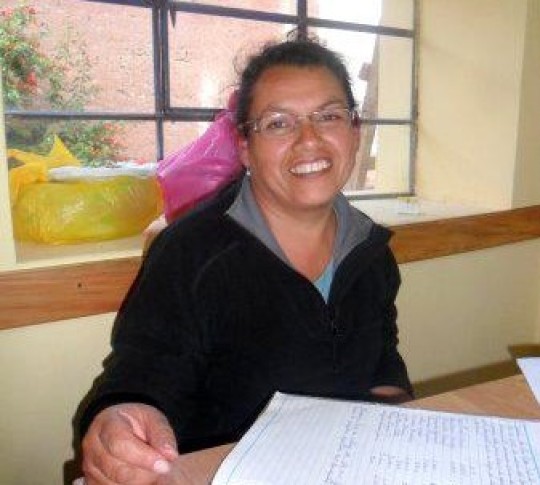 Marizza – Clothing retailer (Calca, Peru)
Marizza belongs to Señor del Calvario Communal Bank, located in the district of Calca in the province and department of Cusco. She is 42 years old and single with three children, ages 18, 17, and 11. Marizza works buying and selling clothing. She travels to the city of Lima every three months or when it is convenient for her, according to the sale of her products. She sells her merchandise in Calca and distributes to her friends and customers.
This loan (her second) will allow her to purchase additional clothing at wholesale prices, allowing her to improve her business and income. The loan is being provided through Asociación Arariwa, a non-governmental organization that reaches poor and isolated rural communities in Peru and provides microcredit as well as supporting village savings and other banking, promoting access to education, and empowering women entrepreneurs who make up 78% of its borrowers.