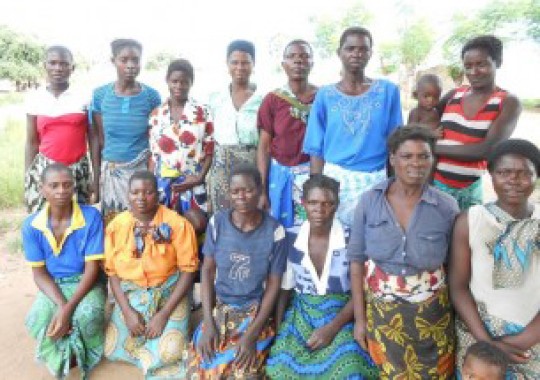 Limbikani Group – Food Retail (Salima District, Malawi)
The Limbikani group comprises 13 women aged between 20 and 45, and is based in the Salima district of Malawi. The women have children and orphans aged between 1 and 15, some of whom go to school while some are under five. These women are married and most of their husbands are running businesses. They have successfully repaid previous loans from the MicroLoan Foundation.
Women of the Limbikani group started their businesses to be able to improve living standards for their families and to be self-reliant. Most of them operate groceries and some of them have market stalls selling rice and flour. They want this loan to buy assorted items such as sugar, soap, flour and rice from Salima town in order to reach more customers in their village.
Andazile Shaibu is married and is a member of this group. She is 37 years old with five children who go to school. She owns a grocery and is requesting this loan to buy sugar, soap, flour and biscuits in large quantities from wholesale shops in Salima, in order to attract customers in her village. Before she started her business, she was a farmer. Now, she works by the side of the road and has had her business for five years. Her husband currently assists her in everyday business operations. Andazile has found the 'Business Management' training, provided by the MicroLoan Foundation, very useful and she believes that it will help her to achieve what she wants. She has plans to buy livestock for her family, such as chickens, and turn her grocery into a wholesale shop when she makes enough profits. Before she started her business, she was unable to support her family but now she has managed to buy pigs and she is independent