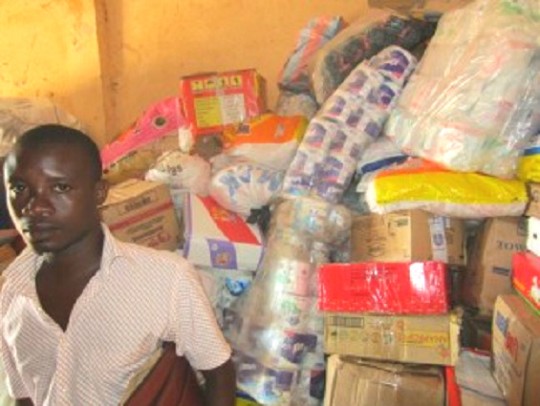 Kodjovi Agbessi Vikoum – Food Retail (Bè-kpota, Lome, Togo)
Kodjovi is a shopkeeper from Bè-kpota in the Togolese capital Lome. He is 33 and married but does not have any children yet. Kodjovi's sells mainly maize, rice and sugar. He buys the staple grains from northern Togo from particular villages where he has established relationships with farmers, then brings them back to sell in the Akodessewa market. He has had this business since 2007 and employs two full-time shop assistants who are relatives.
The loan allows Kodjovi to buy additional supplies and is provided through WAGES, a partner of CARE in Togo which provides microcredit and other financial services as well as training in areas such as business administration, credit management, marketing, accounting and health awareness.