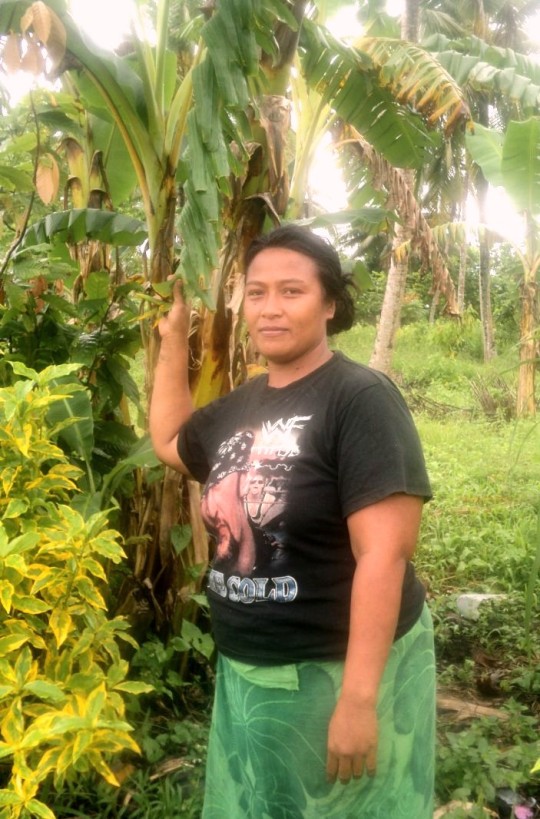 Faamaini – Farming (Iva, Savaii Island, Samoa)
Faamaini is 30 years old. She is married and has three children. She has a plantation where she grows taro, bananas and yams to sell in her community or at the market, which she has been doing for 3 years. Faamaini sought a loan of approximately $450 in order to buy additional agricultural equipment, supplies and seedlings.
The loan is being provided through South Pacific Business Development (SPBD) which is improving the quality of life of people living in poverty in the poor island nations of the South Pacific. For most rural Samoans, waged jobs do not exist, and SPBD provides small, unsecured loans to groups of rural women, who invest in businesses based on their existing livelihood skills.