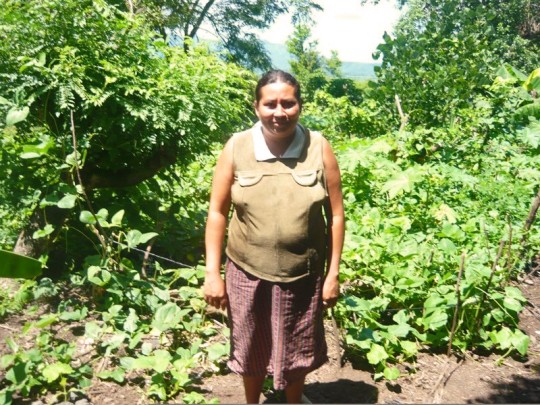 Erlinda Del Carmen – Agriculture (El Salvador)
Erlinda lives with her husband and has two children, who are four and two years old. She works alongside her husband in farming, which allows them to have the food they need to survive with their children. They plant corn, beans, and sesame. She learned the planting process when she was a little girl and she has been doing it for six years now to support her household.
Erlinda has decided to take another loan for the harvest of basic grains. She will pay for a threshing machine and labor in order to perform the job. With this, she will be able to have corn prepared to feed her family and to sell.
She notes that the loan helps increase production which gives her more opportunity to care for her family. Thanks to the loan, she has improved her conditions and provided a better life for her family by relying on work.