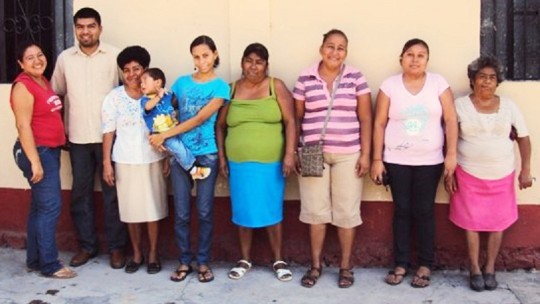 El Pedregal Group – Retail Sales (Acatlan de Perez, Oaxaca, Mexico)
Alicia is a member of the group "El Pedregal." She is 38 years old. She only completed her secondary education. She is married and has three children who attend the community's primary school. A little more than 9 years ago, she began to sell shoes and cosmetics through catalog sales. She sells door-to-door with her friends and neighbors. She first shows her catalogs, then takes an order, delivers it to her suppliers, and when the package arrives, she delivers it to her customers and receives the payment for the product. Besides selling shoes and cosmetics, Alicia sells traditional corn-based Mexican dishes (empanadas, tostadas, tacos, gorditas) and candies from Monday to Friday at the community's primary schools during the children's recess time. She needs this loan in order to buy catalogs, shoes, perfumes, cosmetics, tomatoes, chiles, onions, meat, oil, salt, cream, cheese, and gas for the stove. She hopes that with this loan her business prospers since she wants to provide her children with a better quality of life, and in the future, the means to study a profession so that they can move forward.
The others members of the group are Isidra, who sells food; Blanca, who sells clothing; Edith, who sells clothing; Paula, who sells refreshments; Indira, who sells quilted cloths; Olga, who sells footwear; Alvaro, who is an electrician; and Soila, who sells refreshments.