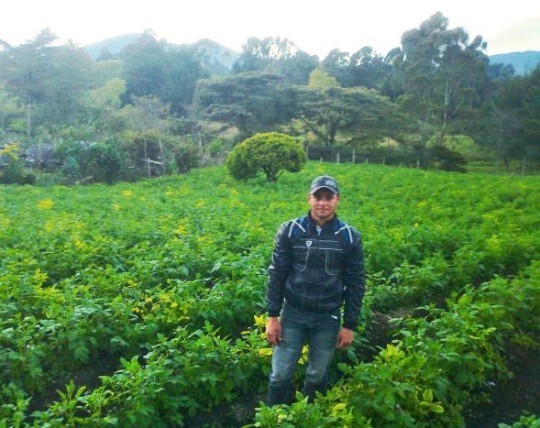 Edwin Andrés – Agriculture (Sonsón, Antioquia, Colombia)
Edwin is a young farmer, 21 years of age. He has engaged in farming since childhood and learned the trade from his father. Edwin currently grows potato and tomato crops, which are sold at the central market of Sonsón. Edwin is also working to improve his education and hopes that he will be able to manage the crops with greater efficiency, resulting in income that will allow him to provide his family a better quality of life.
The loan of approximately $1,150 will support the provision of better composting and fertilizers, and is provided through Interactuar, a Social Development Corporation promoting the creation and consolidation of microbusinesses in the department of Antioquia, through the provision of a wide variety of microfinance and business development services for low income populations.