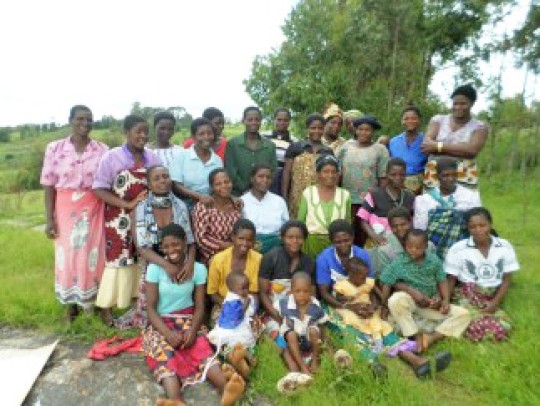 Chimwemwe Group – Agriculture (Ntcheu, Malawi)
The Chimwemwe Group is based at Doviko village in Ntcheu district of central Malawi. There are 25 women in this group aged between 20 to 51 years old.  The group has accessed previous loans from Microloan Foundation and has successfully repaid them. These women are married, single, divorced and widows. They have children who go to school and they also look after school-going orphans.
The women of Chimwemwe credit group run irrigation farming business growing and selling Irish potatoes. They started their businesses to be able to have enough food for their families throughout the year and to have good homes. The group requested this loan to buy fertilizers, pesticides and wages for casual labourers to increase their yield and have a bumper harvest of Irish potatoes to reach more customers within the compound.
Margret Kalinde is a member of this group and is married. She is 35 years old with five children who go to school and her husband is also a farmer. She is doing farming business growing Irish potatoes and would like this loan to buy fertilizer, pesticides and paying casual labourers. She started her business to assist her husband feeding the family and to have a good home. She works in a market and has had her business for ten years. Currently, her husband and other temporary casual labourers help her in the routine operations of her field. Since she started her farming business she has seen herself harvesting more Irish potatoes and she hopes to buy land to increase her field when she has enough capital. She also hopes to start building a good house for her family when she made enough profits. Margret believes that the training she received on 'Savings Culture' will help her to achieve what she wants in her farming business. As a woman she has managed to buy farm inputs in time and she is able to feed her family throughout the year.